Hyundai Verna (2011)
We are not losing any momentum, continuing to expand our lineup in China with our most stylish and advanced models like the all-new Verna and our compact SUV - ix35." "In 2009 we posted a 94 percent Y-o-Y growth in China and have sold over 2 million cars since arriving in 2002. "Today is a really special day for us, not only because we're launching a new car, but because it's one of the very few times we've done a world-premiere outside of Korea: And we chose to do it right here in China because it's our way of recognizing how important our Chinese customers are to us," Euisun Chung, Vice Chairman of Hyundai Motor said at the 2010 Beijing auto show. Built on an all-new platform at the company's highly automated plant in Beijing, Hyundai Verna is targeted at China's strategically important C1 segment and fully reflects Hyundai's philosophy of quality.

Developed over a five-year period expressively for the Chinese market, product planners conducted exhaustive market research of Chinese consumer tastes and trends to ensure every detail meets local requirements. With its eye-catching sloping roofline, the new sub-compact, Hyundai's third China-exclusive model, projects a coupe-like dynamic image that is at once sporty, stately and futuristic. staged the world-premiere of its all-new Hyundai Verna at the 2010 Beijing Automotive Exhibition. Hyundai Motor Co.
Hyundai Verna (2011)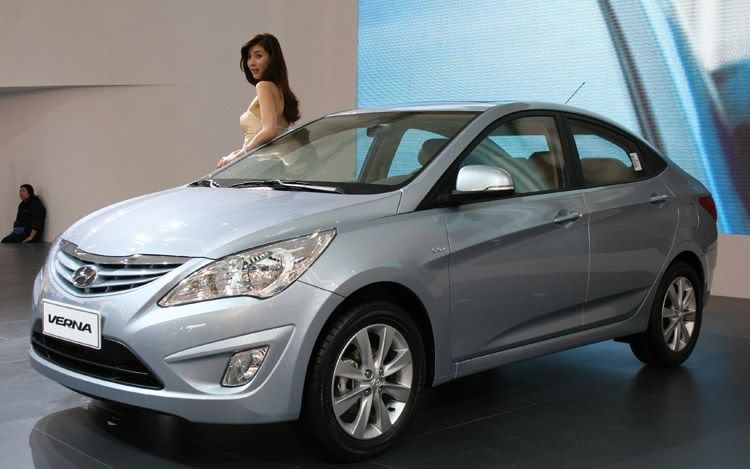 Hyundai Verna (2011)
Hyundai Verna (2011)